What Are Courtesy Vehicles?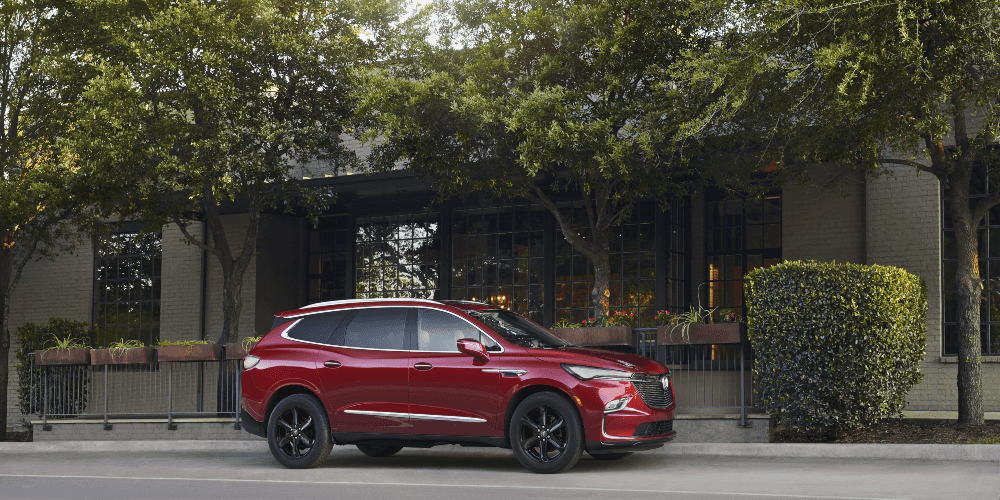 ---
If you've been looking for a quality GMC or Buick vehicle for a while but are on a limited budget, it can be frustrating. For some, a certified pre-owned or used model might be the better option if affordability is important.
Yet, a lot goes into buying a used GMC or Buick model, especially its past service records, environment, age, accident history, mileage, and more. Much of this is out of your control and finding the right certified pre-owned selection is a mix of luck and timing.
What if There Were Another Option?
When you're looking into options for a competitively-priced service loan or demonstrator vehicle from Rizza Buick GMC, you want luxury and performance that you can't find anywhere else. Our retired courtesy vehicles can provide a great opportunity for you to drive a new GMC or Buick model at a reduced price, while getting both special discounts and the latest new car rates.
What Are GMC and Cadillac Courtesy Vehicles?
Also known as Service Loaner Vehicles, courtesy vehicles are dealer-owned models which stay at the dealership and can be used primarily for business purposes. This includes being temporary rentals for clients at our service center if they're personal vehicle is being worked on for longer than expected.
Demonstrator Vehicles: Driven by sales staff members, managers, or executives, these are new GMC or Buick models that are not registered within the state they're in. In contrast, used vehicles are any vehicle model that has been already registered.
It should be noted that once a vehicle has been registered, it is legally considered used. Many of these models have never been titled, as they were either a service loaner or demonstrator, requiring the dealership to sell them as "Like New" vehicles. Surprisingly, loaner car inventories are one of the reasons why brands like Buick and GMC can have a higher resale rate within 18 months of original purchases.
Yet, many GMC and Buick dealerships are incentivized to select and purchase new vehicles to stock up their existing courtesy vehicle fleets, use them as a convenience for our service center customers, and then add them back to our existing pre-owned inventory.
What Are Some Benefits of Buying a GMC or Buick Service Loaner or Demo Model?
Competitive Pricing.
Receive New Car Rates and Special Vehicle Discounts.
Higher Standards of Quality.
Total Confidence in Your Pre-Owned Buick or GMC Vehicle Selection.
Many luxury vehicles take a huge depreciation rate collapse within the first 2-3 years of their driving. When buying a new selection, you're responsible for that value loss. However, choosing to buy or select a retired service loaner or demonstrator can avoid that massive drop in value. Meanwhile, the dealership takes the weight of that cost, not you.
The loaner vehicles are Rizza Buick GMC are live on-site when they're not serving our clients. If our customers need an oil change, tire rotation, detailing, or minor auto work, our courtesy vehicles are treated by expert technicians in our Tinley Park service center. We're geared towards all the services we provide, so worrying about the used GMC or Buick you purchase is not a concern.
Our staff selects all of the vehicles that join our loaner car fleet of Buick and GMC models. That way, you know you're only getting the best of the best from Rizza Buick GMC. Come by and see our courtesy vehicles today!